Kensington Charge & Sync Cabinet Trolley
---
Kensington Charge & Sync Cabinet Trolley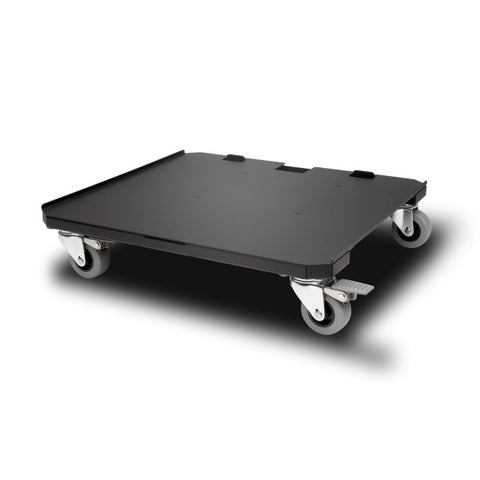 Kensington Charge & Sync Cabinet Trolley
---
RRP $

$

99.00

*

+gst
---
Details
When its more convenient to move your tablets to the users than have the userscome to the tablets, thers no better solution than the Secure Cabinet Trollry.
Designed to hold up to twoo Kensington Charge & Sync Cabinets, Universal Tablet, the trolley allows you to mount the cabinets directly to the platform for a secure ride.
The trolley has free-spinning wheels so it can be rolled in any direction for greater versatility, with dual pedal locks that severely limit the trolleys ability to move when engaged. And with each cabinet holding up to 10 tablets, the trolley lets you easily transport 20 tablets at a time.
Mounting platform allows you to secure Charge & Sync Cabinet, universal Tablet directly to trolley.
Four rubber wheels allow trolley to spin and roll in any direction.
Locking pedals on two front wheels ensures trolley wont roll out of position.
Two cabinets can be stacked on trolley so up to 20 tablets can be moved at a time.
*Prices exclude shipping.